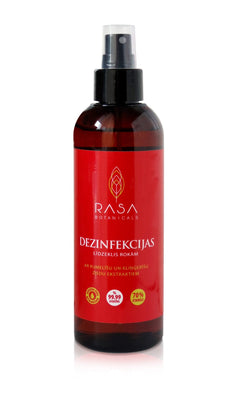 Hand Sanitizer
Size: 3.38/6.76 fl.oz.
Gentle disinfectant for hands that effectively disinfects and moisturizes the skin. Thanks to the included chamomile and calendula flower extracts, the skin is moisturized and renewed.
The disinfectant contains 70% ethanol and chamomile and calendula flower extracts, which provide skin hydration.
Dangerous! Read the instructions before use! Protect from children! Avoid contact with eyes! Before disposal, rinse the empty container with water. May cause drowsiness or dizziness. Flammable liquid and vapour. Causes serious eye irritation. No smoking. Avoid inhalation. In case of contact with eyes - rinse carefully with water for several minutes. Remove contact lenses if they are inserted and if this can be done easily. Continue rinsing. If eye inflammation persists: seek medical help. Store in well-ventilated areas. Keep the package tightly closed.
How To Use:
The preparation should be used undiluted. Spray a small amount of product on dry hands. The dose to be used is 5-10g. Carefully rub the product until its full effect (not less than 30 seconds). Do not wash! Frequency of use as needed.
Ingredients:
Ethanol 70%, water, chamomile flower extract, calendula flower extract.